Drum lessons for any age – on drum kits and other percussion instruments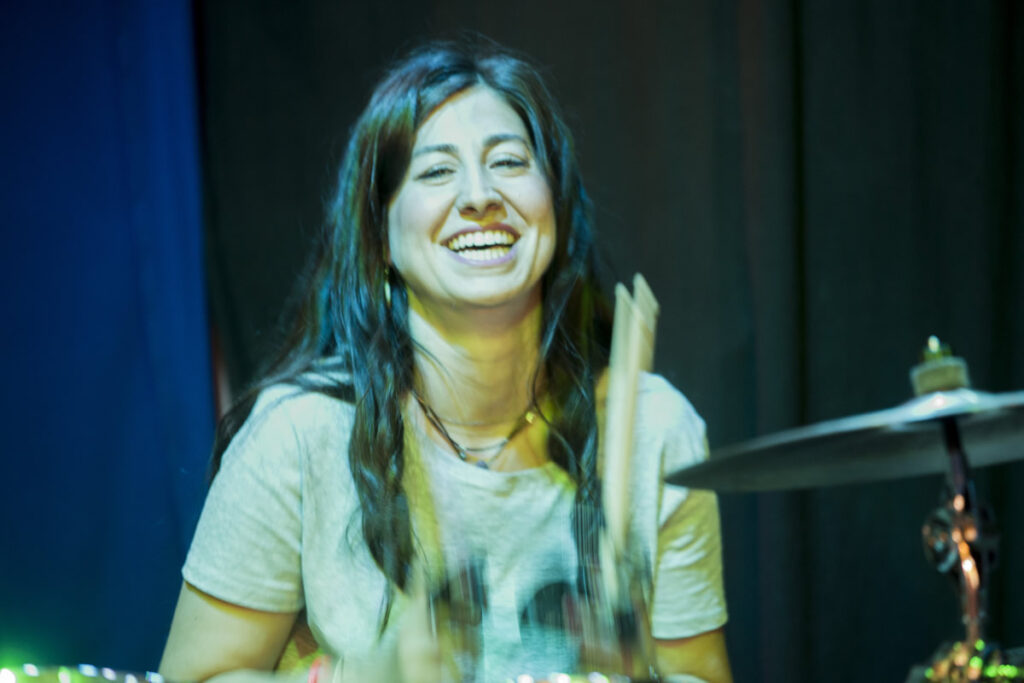 drums & more provides drum lessons for all ages and skill levels.
Beginners can familiarise themselves with their new instrument in a fun and playful way. More advanced students can improve their individual technique, groove and skills as a drummer. Everybody is welcome: children (from age 8 and up) who want to explore different drumming and percussion instruments playfully, adolescents who want to play gigs with their bands, experienced drummers who want to take their hobby to the next level or even play professionally – and of course, adults who have always wanted to play can finally let themselves loose at the drum kit!
Let's play!
In our drum lessons we use proven, modern teaching methods. Besides practical learning of technical musical skills, we put the emphasis on letting creativity flow playfully and developing every individual's musical personality.
Each student's individual goals and possibilities are the foundation of their lessons. The student can determine their own path and speed of learning. drums & more – Workshops and group sessions are available to everyone. So… let's play!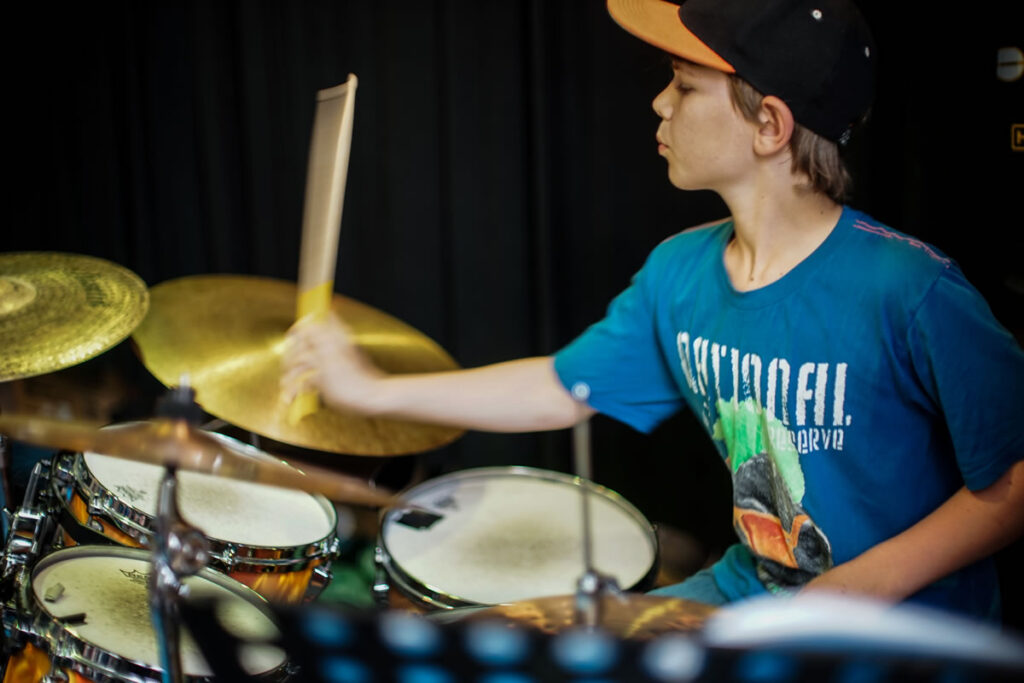 Drum lesson topics and focus areas
timing
band coaching
latino
hip hop
style
fills
foot technique
rock
odd meters
groove
improvising
beats
stick technique
listening
coordination
jazz
swing
reading music
Our lessons
Regular lessons
Individual lessons: One lesson of 45 min. or 30 min. per week
Groups of two or three students can also be arranged
Compact courses/packages
Individual lessons of 60 minutes, scheduled individually
5 lesson package
10 lesson package
No lessons are held during school holidays in Berlin.
Locations
Studio Nord
In Reinickendorf – close to Kurt-Schumacher-Platz
Studio Süd
Neukölln – close to S-Bhf Sonnenallee
Detailed address with directions available upon request!
All our studios are bright and equipped with various drum kits and a professional sound system. A number of other types of drums (djembes, congas, bongos, surdos etc.) and percussion instruments are also available for lessons.