drums & more provides continuous courses (for drumming and rhythm) with different focus points, topics and styles. We also provide short, intensive workshops which can last from a few hours to multiple days. Depending on your interests we're happy to work with you to put together an individual programme, which can be led by paedagogical principles or simply be more experience-oriented. If you desire a special workshop for your institution, company or school we recommend checking out DrumCircle team building.
All workshops and team-building events can be held at your own location, or we can organise a space for you.
Course: Circle Grooves
Experience the world of drumming and rhythm in a playful way. Drumming together is the focus of this course. At first, we play the drums without any particular stylistic guidelines and continuously bring groove and beats together in new ways. This helps us develop specific rhythms and exciting rhythm arrangements, step by step. Of course, a little body percussion is involved too! This course is an addition to and continuation of the open DrumCircle.
When: every Tuesday
Start time: 7:30 pm.
Instruments: various drumming and percussion instruments
Level: beginner/intermediate
Where: Studio Nord – close to Kurt-Schumacher-Platz, exact location provided upon request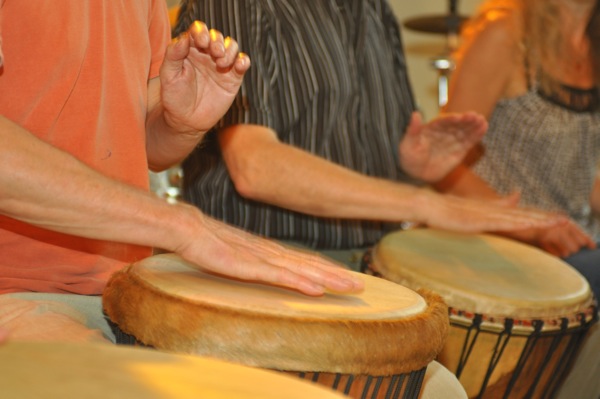 Course: Ritmos Latinos – A Gozar
Attention: The course Ritmos Latinos will be held in a new format starting November 2023.
Information on that can be provided to anyone interested in participating.
The pulsating Latin rhythms that we want to learn and play in this course are enjoyable and great fun. Afro-Cuban and afro-caribbean rhythms in traditional and modern arrangements are on our agenda: salsa, merengue, bomba, conga, pilon, yuka to name but a few.
We will learn the necessary techniques on typical instruments (conga, cajon, timbales, bongo, güiro, etc.) and we will play the rhythms in simple and increasingly complex arrangements with breaks and variations. We will occasionally also explore unusual instrumentations. Body percussion and simple games of movement and dance will add more fun and help us to get the rhythms easily and naturally. The focus of this course is to play music together.
When: most likely tuesdays
Time: tbd
Instruments: congas, bongos, timbales, and other typical instruments
Level: intermediate/advanced
Location: Studio Nord – close to Kurt-Schumacher-Platz, detailed directions available upon request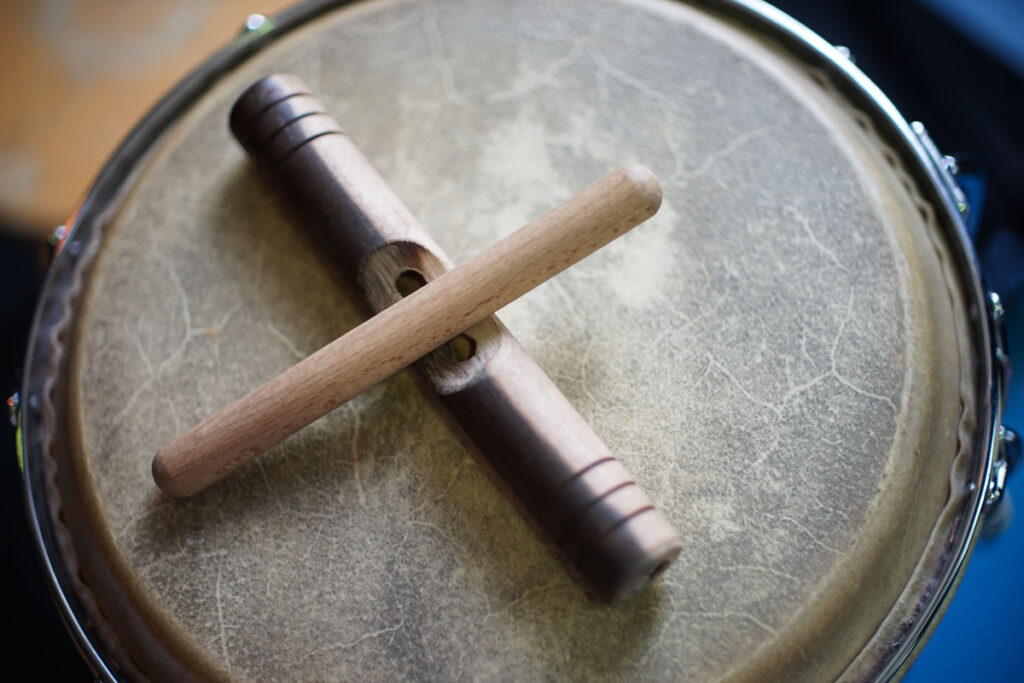 Course: Rhythm Jam
Jamming and improvising, playing and learning.
Afro, Samba and Latin rhythms in all their facets are part of this course. Learning the rhythms and the necessary playing techniques leads to playing together with short and manageable rhythm arrangements – always with plenty of room to try out and improvise. Djembe, Cajon, Conga and many other percussion instruments are used.
A course with power, energy and motion.
Once a week.
When: tbd – start from November 2023
Time: tbd
Instruments: drums and percussion instruments typical of the styles
Level: beginner/intermediate
Location: studio Nord Studio Nord – close to Kurt-Schumacher-Platz, detailed directions available upon request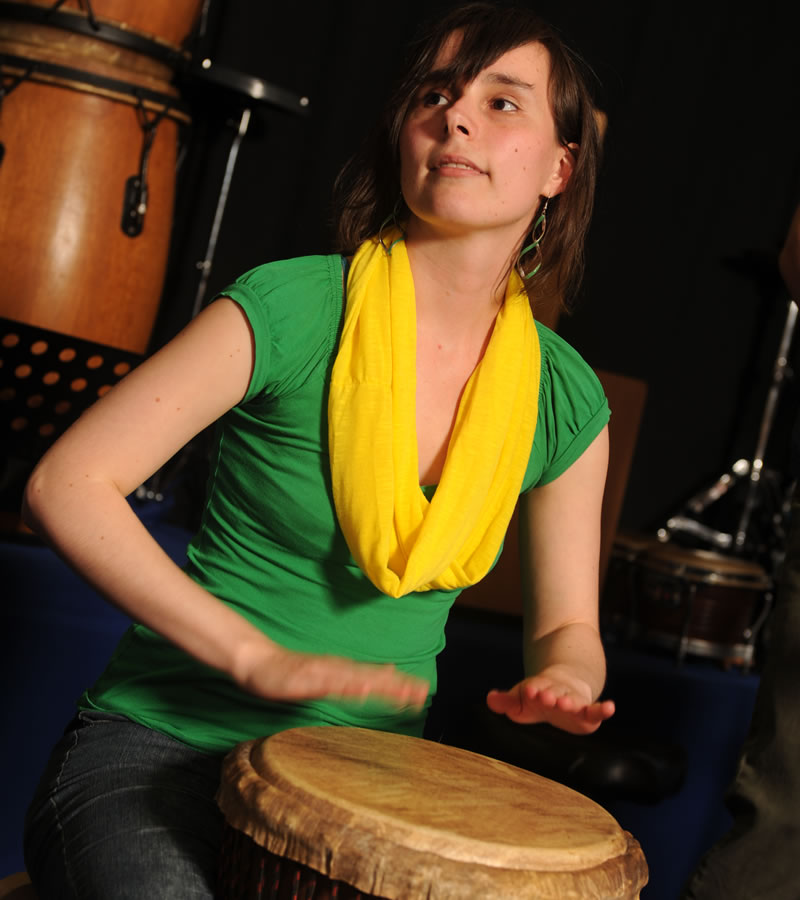 Applicable to all courses:
Trial sessions or joining a course at a later date can be arranged.
Usually, courses are not held during school holidays in Berlin.